Air Emission Control Equipment
HaF Equipment specializes in air emission control equipment for flue gas treatment at power generating facilities.
HaF provides solutions for acid gas removal (SO2, SO3, HCl), Hg removal, NOx Reduction, and PM captures.
No Problem! We Got This!
CFD Modeling and Problem Solving
When addressing air emission control issues, it is important to work with the right people who have experience solving problems. HaF works closely with CFD Modeling experts to help determine where to inject reagents such as hydrated lime or urea to help you get into compliance. We are ready to tackle your problem. No Problem!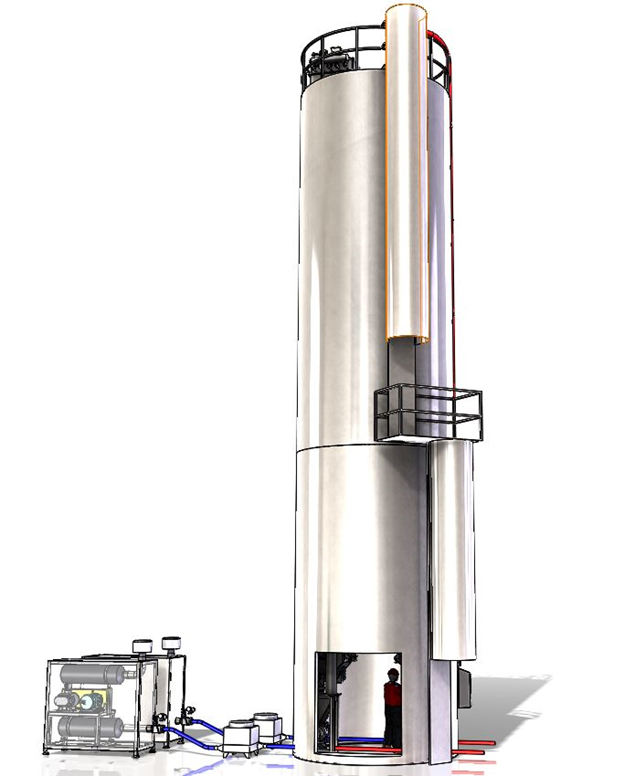 HaF specializes in hydrated lime injection (i.e. Dry Sorbent Injection Systems) for SO3, SO2, and HCl. Properly conditioning the conveying air is the number one factor when it comes to reliably handling hydrated lime in DSI applications. Historically, not conditioning the convey air caused the hydrated lime to undergo undesired chemical reactions in the convey line leading to plugging and scaling (this is due to the hydrated lime's conversion to calcium carbonate).
HaF's system design uses most current industry accepted "lessons learned" to ensure that this chemical reaction does not occur in the convey line.
We will be happy to work with you on your specific project and custom design a solution to get you into compliance.
O&M Reduction & System Upgrades
There are several areas where we start looking when trying to lower O&M costs.
First – Convey line conditioning. Are you properly conditioning the air to reliably transfer the hydrated lime to the duct?
Second – Splitting. Are you getting good distribution between each injection points?
Third – Injection Location. Are you injecting in the right location?
Fourth – Injection Nozzle. Are you still using lances? Maybe it is time to test out lance-less injection.
No project is too small or too big for HaF. We are ready to come to site and perform a system audit. Many DSI systems have been installed, and many need a few small tweaks to update them to the latest technology and help them run more reliably. Call us, no problem!
HaF has been designing filter receivers, dust collector, and baghouses since its inception. HaF is ready to design and supply the baghouse into the overall emission control equipment package and integrate it into the ash handling system.
HaF designs both mechanical and pneumatic conveying systems. We look at every application and determine which technology best fits. For ash handling, we will work with you to listen to your goals and then supply the technology that best meets your needs.
HaF works closely with CFD Modeling engineers to determine the best Urea injection system. It is important to let HaF handle all the emission control facets of the project to ensure you meet compliance in all areas. The different emission control systems impact one another so it is important to look at the solution holistically.