Horizontal Load Moovinator
The Original Design of Horizontally Loaded Filter Receivers belongs to HaF Equipment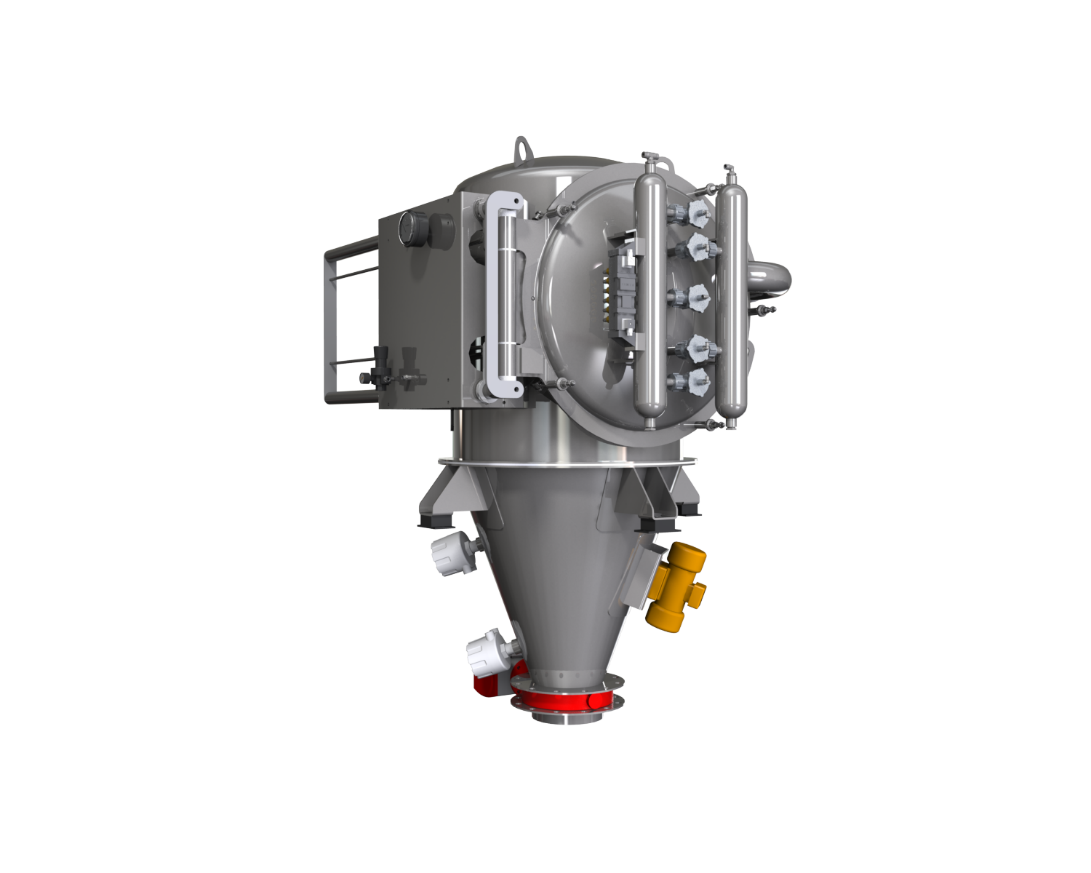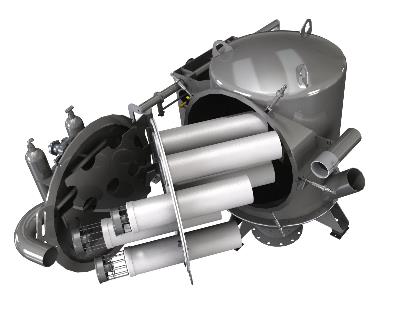 Great for low head height applications!
What is the Moovinator?
The Moovinator is a vacuum filter receiver used when pneumatically conveying powders.
It is often used in vacuum systems when a vacuum blower or regen blower is pulling powders from one point to another.
What is so great about it?
The Moovinator is designed with a higher than normal air to cloth ratio, which in turn provides a smaller unit than traditional vacuum receivers. HIGH AIR TO CLOTH RATIO EQUALS SMALLER UNIT!!!!
Designed as tool free quick take apart so that operators and maintenance personnel can easily clean the equipment.
The horizontal side load bags and cages are easy for operators to handle, and when the easy to open clean air plenum and tube sheet is opened, the operator has line of sight and easy access to the vessel.
The horizontal load unit can fit in tight conditions, meaning low head height applications.
What options can I choose from?
Carbon steel painted, 304SS, and 316SS.
Customers can pick the horizontal side load unit or the top load unit depending on the application. Either way, it is tool free quick take apart and the clean air plenum opens on a hinge. Easy access.
Sliding hinge or fixed hinge provides tool free entry to product zone
How do I size a Moovinator?
Rate, distance, particle size, and density determine the line size and the air volume required for the pneumatic conveying system to work.
Then based on the air volume, the number of bags are determined.
Then the Moovinator is sized to house the bags. That's it!
What materials and industries work well with it?
The Moovinator has been used with materials as fine as carbon, materials as sticky as sugar, materials as oily as cinnamon, and materials as abrasive as pet coke.
From general industrial to food to dairy to plastics, the Moovinator as been used in many industries.
The Moovinator is used when a material needs to be conveyed by vacuum or by pressure from one point to another.
Call us and we will search our database and experience to size a system for your application. Worse case, we can test in our lab and dial in the system for you!
What other equipment do I need with it?
We handle powders from silos, bulk bags, bag dump station, screeners, mills, etc. Wherever the material is coming from, we can pick it up and pneumatically convey it to the Moovinator.
If the material is not abrasive or not fragile (or simply put, you are ok with some scuffs on the material) then an airlock, pick up shoe, and a blower is used to either push or pull the material to the Moovinator.
If the material is abrasive or fragile or you simply don't want your material broken up, then we would dense phase vacuum convey the material with the Moovinator and a blower. There is a trick to doing this, call us and we can discuss.
Check out these variations…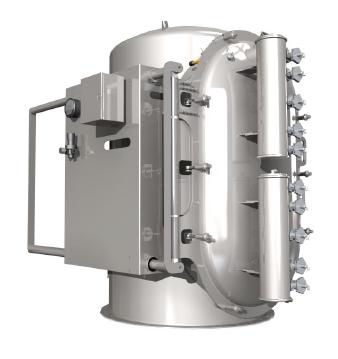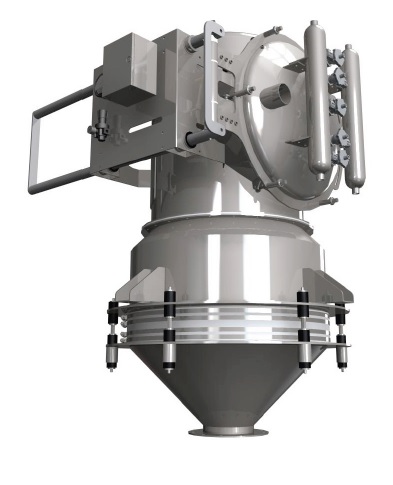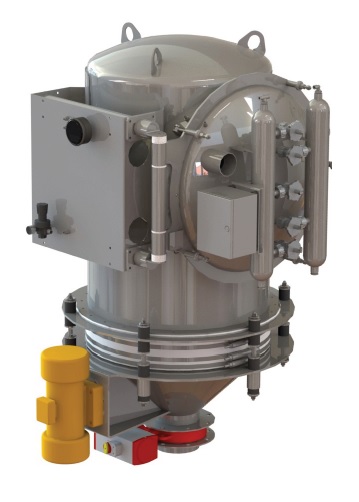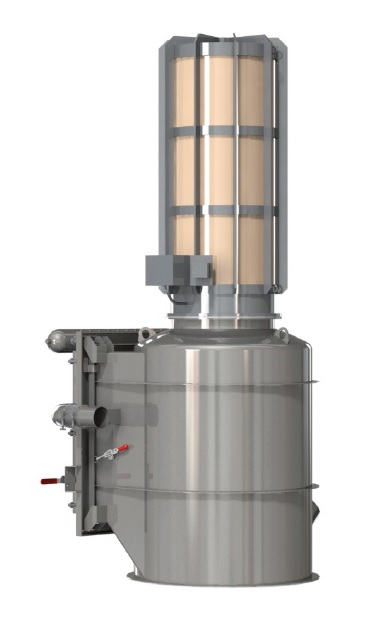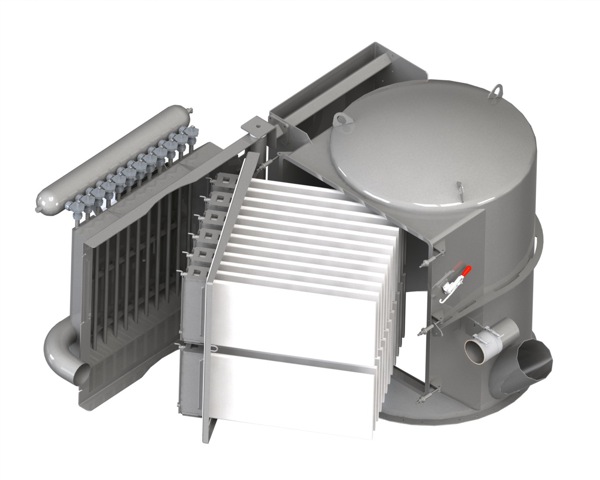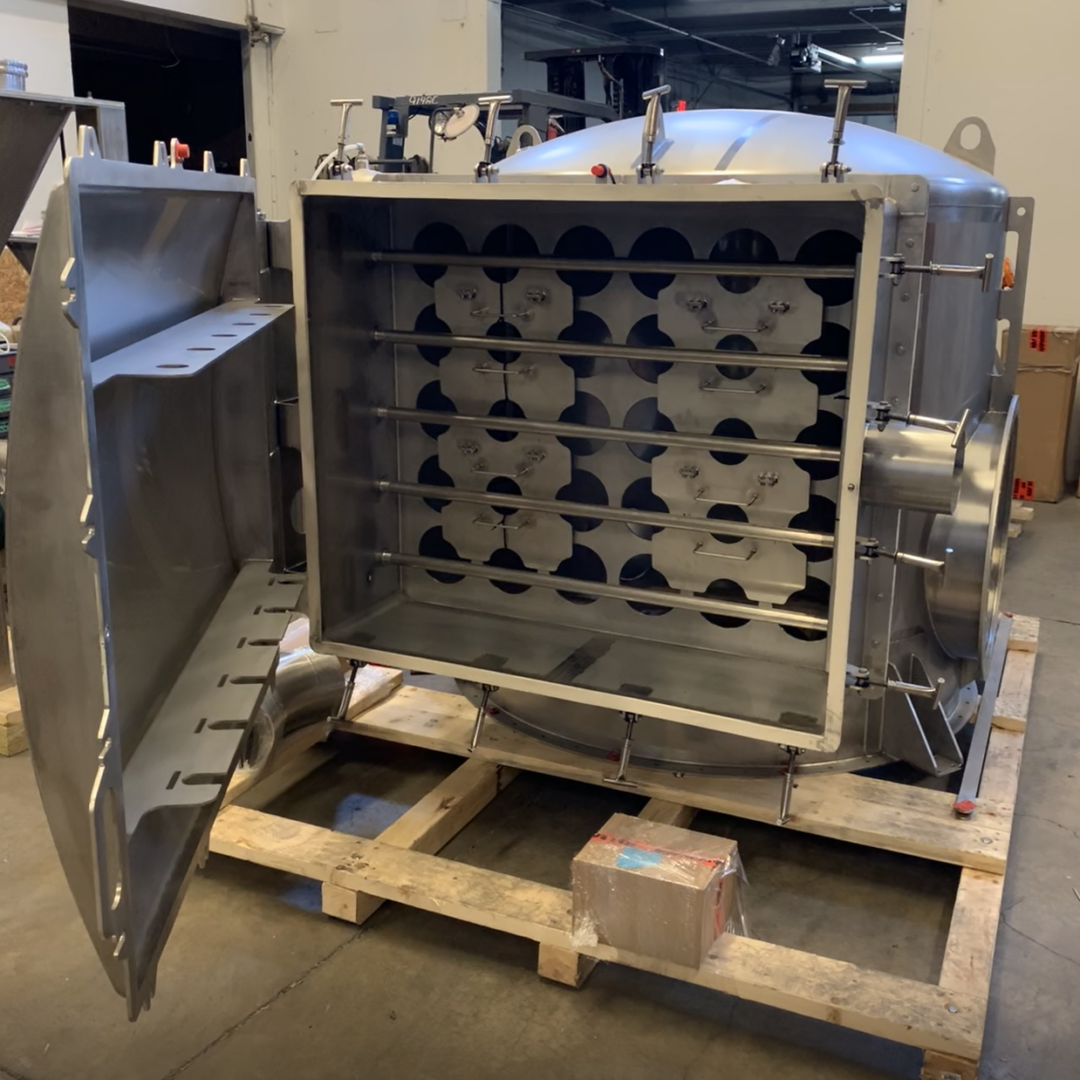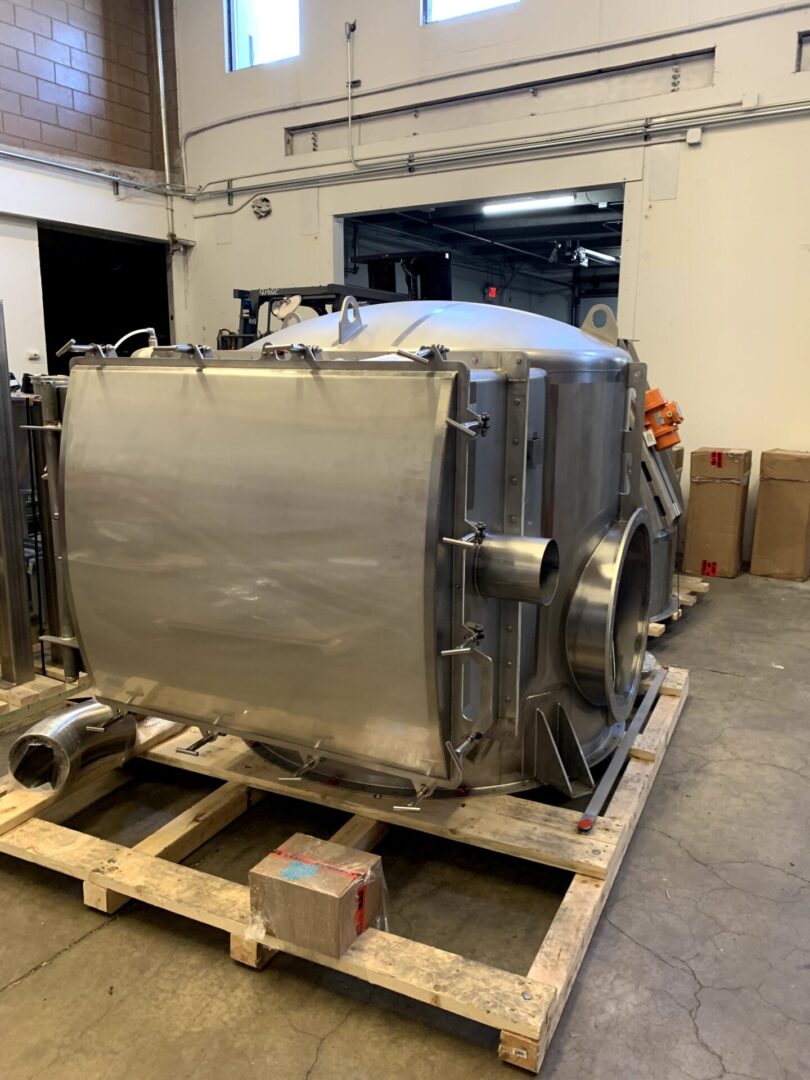 Moovinator series HLe filter receivers expand our original proven round tube Moovinator line for airflows to 3,000 CFM. Horizontally loaded envelope filter media is easily accessed through side of housing. By incorporating envelope filters into our Moovinator round series housings, larger airflows and convey rates can be handled with ease. Clean air plenum along with tube sheet is hinged for great access to dusty air plenum. Blowpipes are fixed to plenum door, which increases speed of change over and provides a more sanitary platform. Housings are modular in construction and are available in either a 100" wg rated square housing or -15" Hg rated round housing. Optional sliding plenum hinge allows instant access to dusty air plenum without removing any media elements. A full compliment of modular discharge cones, devices and accessories are available with this series. Suitable for food, USDA-3A dairy, Functional Foods and Chemical processes. Call to learn more.