The HaF Jango Wet Dust Collector utilizes water to filter out dust in a dusty air stream.  A fan pulls CFM from the dust collection point, and the dirty air passes through the Jango Wet where the dust falls out in the water.  The air stream gets de-misted and clean air is pulled out by the fan and discharges cleanly into the room!
This dust collection system can be automated to remove slurry on a timer.  The PLC controls the water levels so that the unit is always running in the optimum delta-P range.
Advantages:
Low maintenance and no internal moving parts

Consumes less water than any other wet dust collector on the market

Agglomeration and sticky residues that often plug dry collectors are not a problem with the Jango Wet

May be used in cases where explosions are a risk with a dry collector

Handles soluble and insoluble particulate
The HUGE advantage of the Jango Wet is that it often does not require explosion mitigation protection!!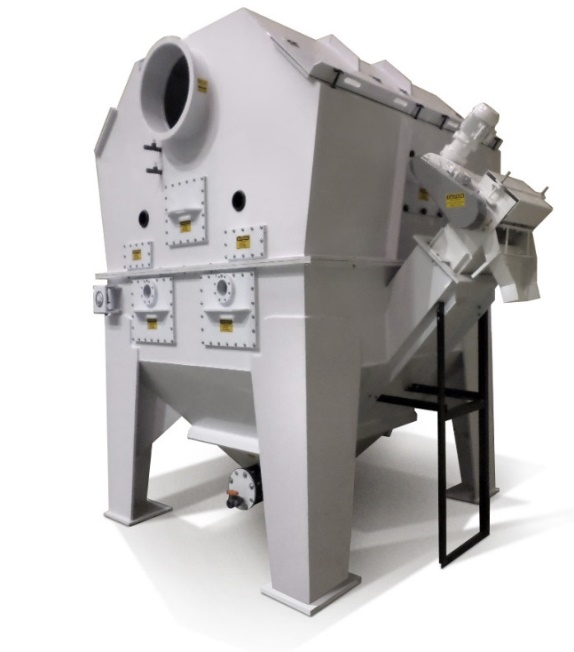 ≥ 1.0 micron particles by 83.0%
≥ 2.0 micronparticles by 95.0%
≥ 3.0 micronparticles by 97.0%
≥ 5.0 micronparticles by 98.0%
≥ 10.0 micronparticles by 99.0%
HaF has also delivered turnkey systems with the Jango Wet that includes controls, duct work, instrumentation, mechanical and electrical installation, and commissioning!