Revenue in the Confectionery & Snacks segments is estimated to amount to US$299.50bn in 2023 and is expected to grow annually by 3.00% (CAGR 2023-2027). Most revenue is generated in the United States. (Statista) As the demand for chocolate bars, doughnuts, marshmallows, and other popular confections continues to rise, manufacturers must ensure their equipment can handle the levels of sticky, gooey, and deliciously desirable ingredients.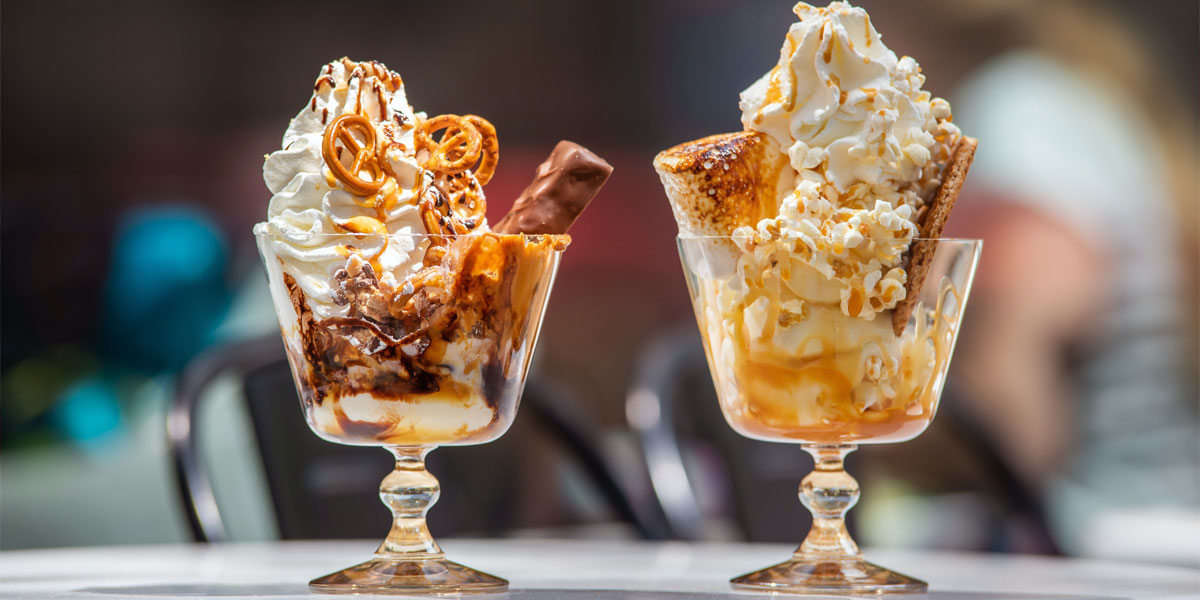 The demand for sweets and snacks has never been higher, and with the growth of e-commerce and global marketplaces, manufacturers of confectioneries and snacks have had to scale up their operations. To ensure the production of high-quality confections, however, manufacturers must invest in reliable manufacturing equipment that meets the specific needs of their product line. 
Manufacturing equipment for sweets and snacks requires designs with hygiene protocols in mind while producing a consistent output to maintain flavor and texture standards. Additionally, machines used in the production of confections and snacks should be easy to clean and maintain to ensure sanitary conditions and high-quality products. 
In order to maintain this consistency, confection and sweets manufacturers must select durable machinery that is capable of withstanding extended use or risk downtime and loss of revenue due to repairs or maintenance. Investing in the right manufacturing equipment helps producers maximize efficiency while producing delicious treats that consumers love.  
In addition, manufacturers must also consider food safety regulations when selecting the appropriate equipment. That selection must include equipment designed with food safety standards in mind so that products remain clean and safe to consume. By maintaining these standards throughout production, manufacturers can ensure their customers receive a product they can trust.
Equipment Used to Manufacture Confections and Snacks
The equipment required to manufacture confections and snacks varies depending on the specific production process and may include:
Mixing equipment: used to blend the ingredients, such as sugar, corn syrup, and gelatin, together.
Cooking equipment: used to heat and cook the mixture to a specific temperature and consistency.
Whipping equipment: used to aerate the mixture and create the fluffy texture of the marshmallows.
Depositing equipment: used to deposit the marshmallow mixture into molds or onto a conveyor belt.
Cutting equipment: used to cut the marshmallows into desired shapes and sizes.
Packaging equipment: used to package the marshmallows into bags, boxes, or other containers.
Some manufacturers may also use additional equipment for specific production processes, such as extruders or enrobing machines.  Additionally, production equipment for confectioners and snacks may include: 
Bulk Bag Unloaders
Bag Break Stations
Blower packages
Bin vents
Filter Receivers
Piping
Liquid skid/tote
Extrusion
HaF Equipment Does Its Part
Custom-engineered material handling equipment systems are in greater demand now, more than ever. Increasing demand for safe and hygienic processes drives growth within the snack and confection market. 
By keeping our finger on the pulse of the industry, HaF Equipment is ahead of the curve. The manufacturing of our equipment focuses on operator-centric designs and our proven processes for success to support our major markets, making HaF Equipment more than just a great equipment manufacturer. We are your partner in excellence, committed to your success through service with integrity, purpose, and ingenuity. By designing innovative solutions to powder handling, bulk material handling, dust collection, and batching systems, we meet today's manufacturing challenges head-on to break through the status quo. 
HaF has the expertise and experience to accommodate a wide range of needs when it comes to material handling and equipment manufacturing. We're Ready to Connect with you and offer a customized solution and discuss your specific project needs. 
Contact a HaF account manager today to discuss your options.  
For Fun: The History of Marshmallow 
Q: When were marshmallows first enjoyed? A:
2000 BC, Ancient Egypt. They were rare and a special treat reserved for gods and royalty.
Q: How was it originally made? A:
It was made from the root sap of the mallow plant, which grew in marshy areas, and mixed with nuts and honey.
Q: What else can you use the mallow plant for? A:
Heal sore throat, anti-inflammatory. The leaves can be used as a laxative. The plant contains mucilage, which the plants use to store water. That helps with these medicinal effects. Today, you can find the mallow root in teas, tinctures, capsules, ointments, creams, sodas, and cough syrups.
Q: When was the modern marshmallow created? A:
19th century France. By this point (1927), the mallow root had been replaced by gelatin and/or egg whites. By 1950, Alex Doumak created the mass production extrusion process. Top two producers today: 
Kraft Heinz Company
, 
Doumak, Inc.