by: Hannah Niesen and Kao Vang
In 1970, the Clean Air Act was enacted to combat a variety of air emission pollution problems and to tackle emerging and future pollution threats.
By reducing the amount of harmful chemicals released into our atmosphere, we preserve the environment for the future. But in order to do this, acid gas emissions and the release of other harmful chemicals into the atmosphere must be reduced. As a business specializing in custom engineered material handling equipment, HaF Equipment provides air emission control solutions and equipment that benefit our clientele and the environment.
The Role of Technology to Combat Air Pollution
When most people think about air pollution, they envision smog-filled cities or factories belching out black smoke. While these are certainly significant sources of pollution, there are actually many sources of air pollution, both natural and man-made. Air pollution was primarily seen as an unavoidable by-product of human activity in the past. However, as our understanding of the effects of air pollution has grown, so too has our ability to control it. HaF Equipment is dedicated to utilizing sound technology to continue in the fight against air pollution with specially designed equipment and design solutions like those identified below.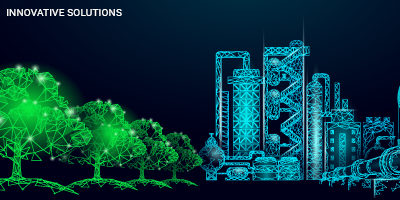 Dry Sorbent Injection (DSI) systems removes acid gases like SO2, HCI and SO3 from an exhaust stream that is found in fuel combustion processes. DSI systems are ideal for air emissions regulatory compliance requirements for a variety of reasons:
DSI is the lowest capital cost solution
DSI has the smallest footprint, and
DSI has the most flexible installation needs.
Commonalities in DSI systems are pressure conveying system, rotary feeders, splitters, and lances.
Baghouses accommodate a large range of particulate sizes and outlet emission targets.  Because of our extensive design capabilities, we can also design baghouses for a variety of temperatures.  And our designs are proven to limit stressful burdens on bags, which reduces the risk of broken bag incidences.
Baghouses can also be used in conjunction with our DSI systems. This improves acid gas removal efficiency by taking advantage of a filter cake built up on the baghouse filter media.
Computational Fluid Dynamics Technology (CFD modeling) is an analytical tool that can be used to predict airflow and particulate behavior in a flue gas duct. CFD modeling can be used to identify high impact areas of optimization in the air pollution control process.
Pneumatic conveying.  HaF Equipment has solutions for ash handling: vacuum conveying, pressure conveying and mechanical conveying. Each conveying method can be achieved using a variety of products that we can customize to a specific need; even those that are dependent on conveying distance, ash loading, and temperature profiles.
Summary:
HaF Equipment is here to assist you with technology and air pollution control equipment solutions that will help you with your manufacturing while lessening the burden on the environment. Contact a HaF account manager today to see what options we can provide you. 
CONTACT US today to discuss your material handling equipment needs.